Meet our ministry staff
Say hello to the ministry team at Hillsboro Church of Christ. Got questions for the team at HCC? Stop by sometime and chat with us, we would love to meet you!
Brad Clouse - Lead Minister
Brad Clouse, a Louisville, Kentucky native, graduated from Louisville Bible College in 2010 with a Master's Degree in Sacred Literature after earning his former degrees at the same university. Brad served at smaller churches in Adair County Kentucky while in college before being called to Ohio in 2009. Brad ministered to the New Vienna Church of Christ congregation for 12 years before being called to the Hillsboro Church of Christ as the Senior Minister.
Brad and his family, including his wife, Julie, son Will, and daughters Annaleigh and Samantha, live just outside of Hillsboro. They spend most of their free time at sporting events for the kids or cheering on the Louisville Cardinals. They view themselves as a ministry family that wants to set an example for others while knowing they need the grace and mercy of Jesus each day!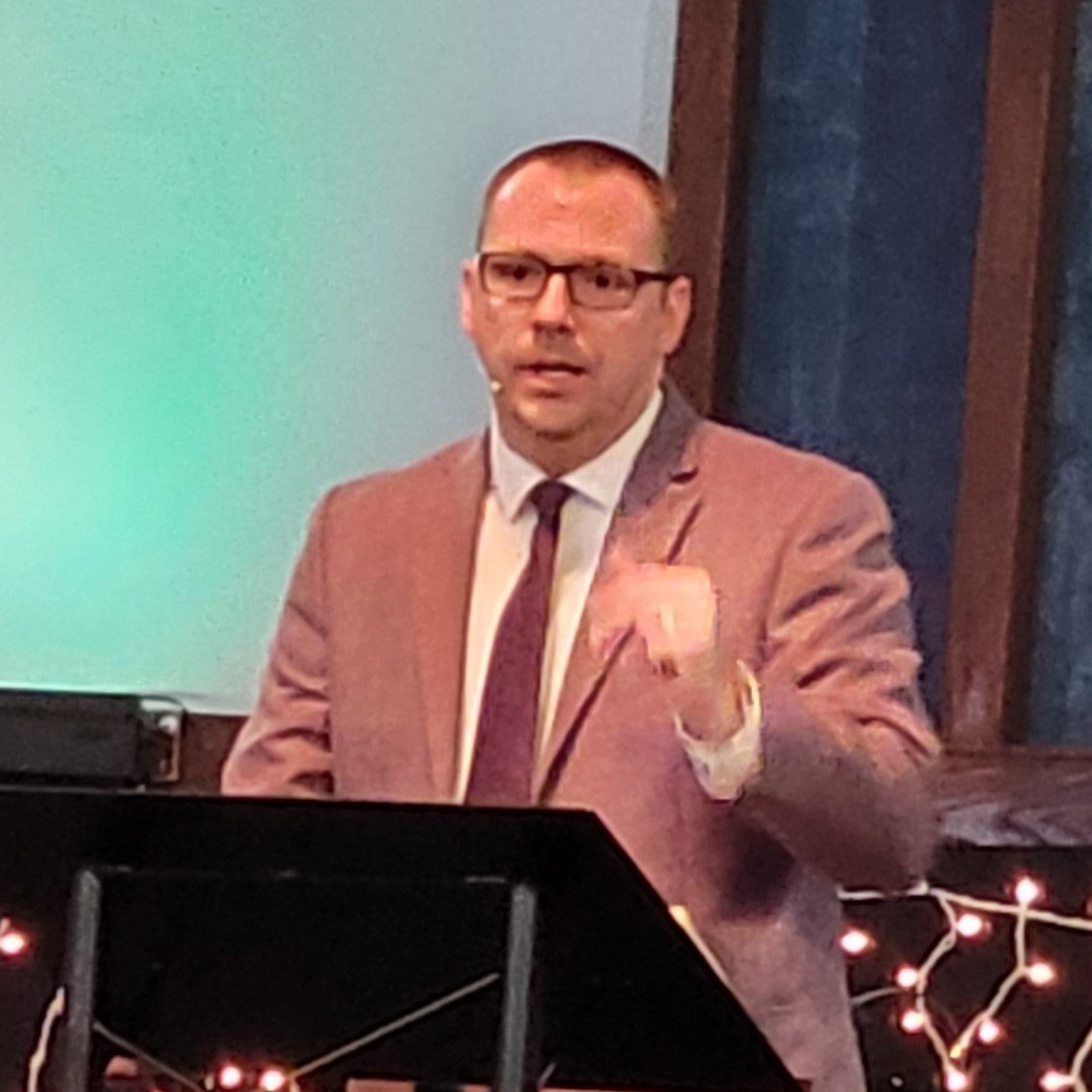 Adam Steele - Associate Minister - Discipleship & Youth and Family
Adam Steele is originally from western Pennsylvania. When he was eleven his parents moved to West Virginia where he lived through his time in high school. Adam attended Central Christian College of the Bible in Moberly, MO.
While in college he met his lovely wife April. Adam and April have two children Silas and Sadie. Before coming to Hillsboro, OH they served at First Christian Church in Jackson, TN. Adam has passion for ministry and for God's word and has served as Youth and Families Minister at HCC since 2016.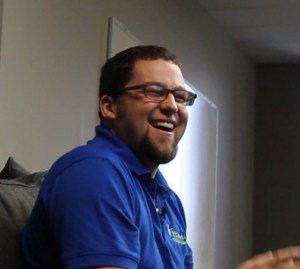 Micah Herrick - Associate Minister - Worship
Micah Herrick is a graduate of Cincinnati Christian University, earning a B.M. in Music and Worship with a focus in Vocal Performance.
Micah began ministry in 2012 after being commissioned for ministry by his home church, White Oak Christian Church, in Cincinnati, OH. Micah is currently serving HCC as Worship Minister, as well as leading our Evangelism team and coordinating our online presence. He has served in both Youth Ministry and Worship Ministry in Richmond, IN and Knightstown, IN before coming back to Ohio to serve in Hillsboro.
Micah and his wife Rebecca have been married and striving in ministry together since 2012. They have four beautiful children: Rowan, Luci, Kennedy, and Finn. They love to sing and play as a family.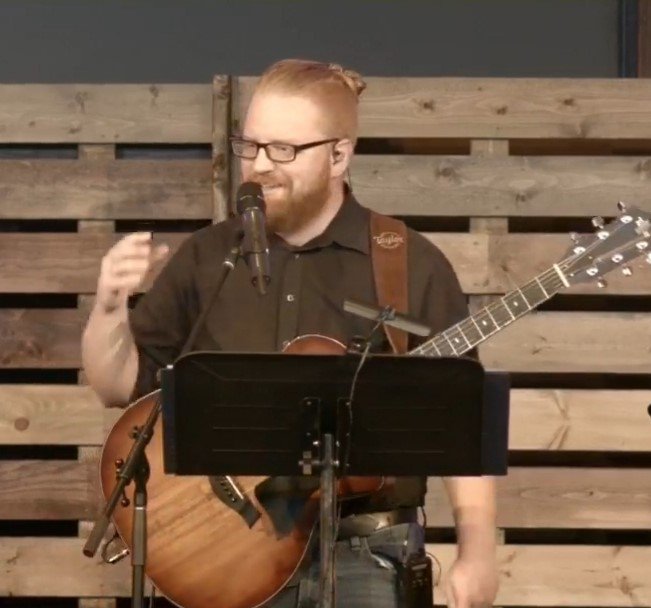 Jim Newman - Minister of Missions
Jim Newman is a graduate of Johnson University with an M.A. in New Testament with an emphasis on intercultural studies and a B.A. in Bible from Kentucky Christian University. He also studied at the Abilene Christian University Graduate School of Theology.
At Bible College, Jim met his wife Becky, a member of the Hillsboro Church of Christ. They have been married since 1982 and have two adult sons, Daniel (who is married to Samantha) and Andrew. They have three grandsons--Cody, Lucas, and Emry. Jim has served as the Minister of Missions with HCC since 2003, when he and his family relocated to Toowoomba Queensland Australia. The entire family lives there. Jim and Becky became Australian citizens in 2006 to better identify with the Australian people and to show their commitment to the ministry.
In Australia, he has worked to plant the Eastern Downs Church of Christ and has established the Southern Cross Bible Institute. Learn more about that ministry here. Prior to working in Australia, Jim planted the Jean Anglais Christian Church in Grenada, West Indies, where he and his family labored for eleven years. He also held youth and preaching ministries in Ohio and Kentucky.
From childhood, Jim was keenly interested in oversees missions and came to realize there are few people who are able or willing to work full-time in evangelism outside the USA. Jim believes God has prepared and enabled him to work with people across cultures. This passion for overseas ministries has led Jim to teach and preach in Australia, Grenada, Haiti, Mexico, and the Philippines.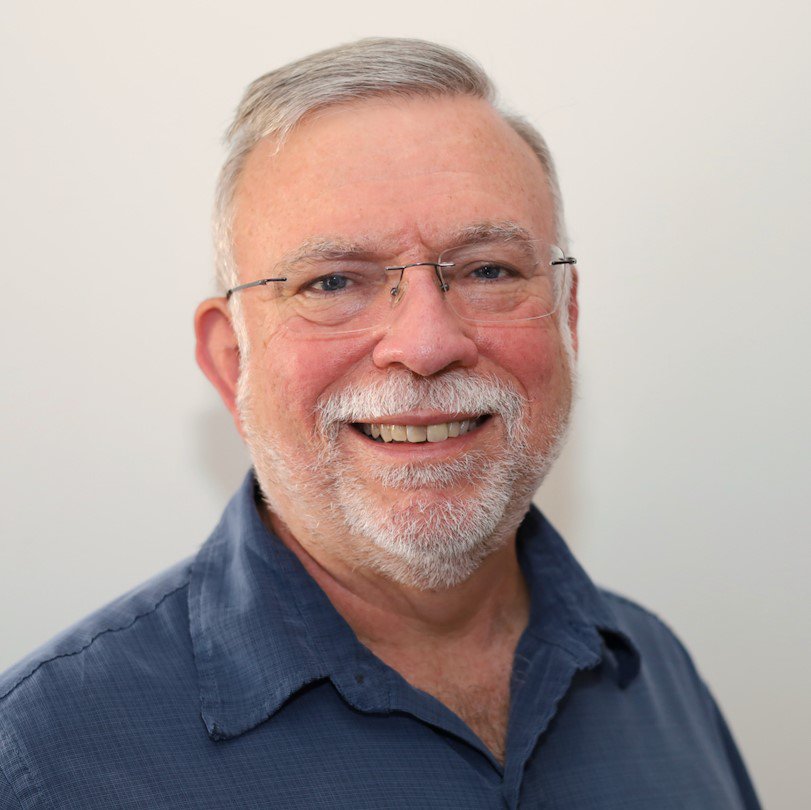 Megan Apgar - Children's Director
Megan Apgar grew up in Hillsboro. She started attending Hillsboro Church of Christ in 2004.
She is married to her high school sweetheart, Aaron, and they have two children and many pets. Megan has a passion to reach out to and teach young children. She became the Children's Director in 2017.