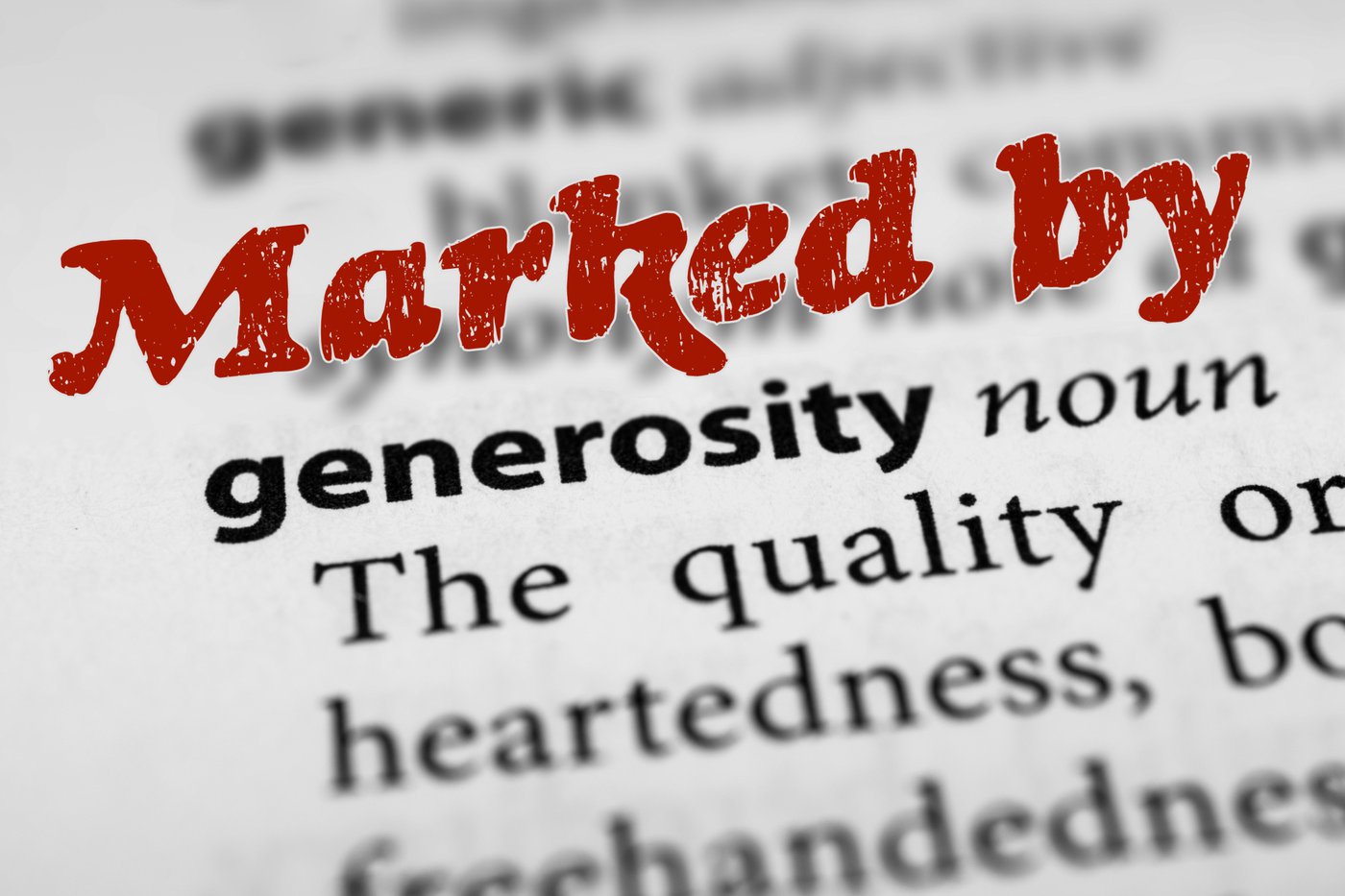 "Under Your Roof" - Deuteronomy 6:4-9, 20-25
While we may live in a world that is marked by materialism, selfishness, and greed, we must not be of the world. As Christians, we must live a life marked by generosity. This morning, as we continue our series MARKED BY GENEROSITY, let us look at the generosity of the early church.
Generosity should be a normal way of life for God's people.
DEUTERONOMY 6:4-6 (NIV)
Hear, O Israel: The LORD our God, the LORD is one. Love the LORD your God with all your heart and with all your soul and with all your strength. These commandments that I give you today are to be on your hearts.
In this passage, we see a PERSONAL FAITH.
DEUTERONOMY 6:7-9 (NIV)
Impress them on your children. Talk about them when you sit at home and when you walk along the road, when you lie down and when you get up. Tie them as symbols on your hands and bind them on your foreheads. Write them on the doorframes of your houses and on your gates.
In this passage, we see a PERSONAL RESPONSIBILITY.
DEUTERONOMY 6:20-25 (NIV)
In the future, when your son asks you, "What is the meaning of the stipulations, decrees and laws the LORD our God has commanded you?" tell him: "We were slaves of Pharaoh in Egypt, but the LORD brought us out of Egypt with a mighty hand. Before our eyes the LORD sent signs and wonders - great and terrible - on Egypt and Pharaoh and his whole household. But he brought us out from there to bring us in and give us the land he promised on oath to our ancestors. The LORD commanded us to obey all these decrees and to fear the LORD our God, so that we might always prosper and be kept alive, as is the case today. And if we are careful to obey all this law before the LORD our God, as he has commanded us, that will be our righteousness."
In this passage, we see a PERSONAL TESTIMONY.
TAKEAWAYS FROM TEXT
Express gratitude for God's good gifts.
Be consistent in your behavior.
Seek opportunities for your family to be generous.